Small Group Training in Tempe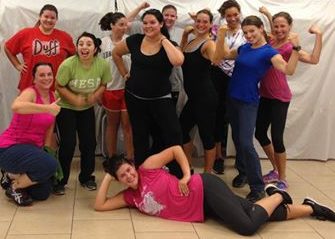 Success Stories and Customer Reviews: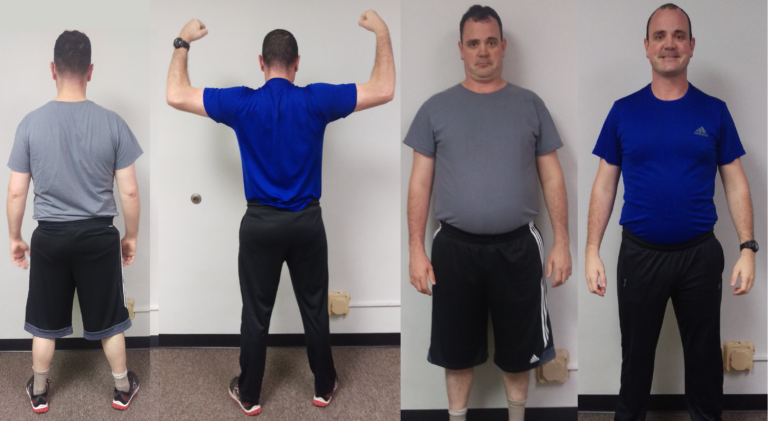 "Kelly Gibson is an outstanding trainer. I have previously worked with 4 fitness trainers in the valley over the last five years and have never found a trainer more dedicated than Kelly to her clients' success. I started working out with Kelly six months ago and have lost over 20 pounds. I am a 33-year-old man and am in the best shape of my life and I owe it in large part to Kelly. Kelly is not only a personal trainer but she is a human who cares about her client's success. Previously with other trainers I have always felt that I would come to the scheduled session with my wallet, pay them, and that would be the end of the relationship. Kelly is focused and determined to assist me in reaching my goals. I have passed 5 fitness tests to qualify for the local police academy thanks to the amazing results of my personal training program. Before Kelly Athletics, I had only half the speed and strength I have now.
One of Kelly's many talents is that in her group classes she is able to adjust and modify the exercises so that they are always challenging but attainable based on the individuals skill level. Kelly is not an ego bubbling trainer. Kelly walks the walk. If she is giving you advice the advice she is giving comes because of her knowledge and experience. Kelly is highly educated and has been able to answer any questions I might have on diet, nutrition, and exercise. Kelly runs a business and is highly professional but she is not afraid to educate her clients.  I workout a lot and most of my time working out I might not be with Kelly. Kelly understands this fact. Previously I trained with personal trainers who had the mentality of "If I give too much advice, my clients might decide they don't need me anymore!" This mentality led me to ultimately decide not to work with them and I failed to be the best I physically can be. Kelly seems to understand that the encouragement and advice she gives is at least one of the many reasons I keep training with her. If you are looking to shed pounds get into shape and begin living your dream I strongly would recommend training with Kelly."
-Chris O., Completed Group Personal Training from July 2016-Jan 2017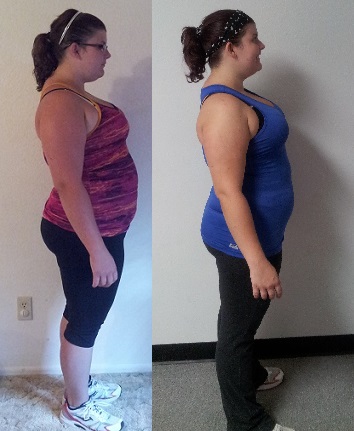 "I absolutely love Kelly's group training class! I am a very shy person, and usually self conscious of exercising in public, but I decided to try it out anyway, and immediately fell in love with the group training class in Tempe. All of Kelly's workouts have modified exercises, making it easy for me to slow down when I get too tired or take it easy on the high intensity exercises when my knees are bothering me. The atmosphere is very friendly and motivating, and everyone is at their own fitness level, so there is no embarrassment about having to move to a modified version of the exercise. Kelly also plays upbeat, fun music during the routine that makes exercise fun like dancing. I have already lost 14 pounds in the two months that I have been attending, and I not only feel healthier physically, but I have also noticed a big difference in my level of confidence. I am so glad that I decided to join Kelly's group training class, and I recommend it to anyone of any fitness level!"
-Clarissa C.
South Scottsdale Group Training Client; Completed Kelly's Insanity Certified group training classes from Sept 2013-Mar 2014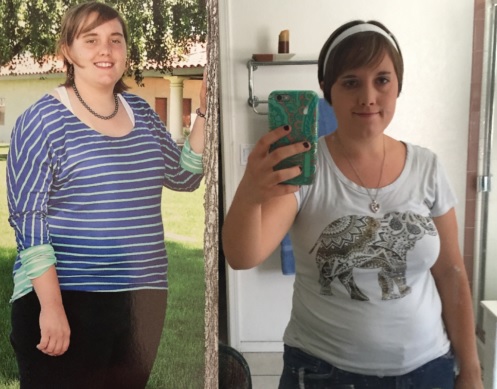 "Kelly is a great trainer. I saw her twice a week for 5 months and she helped me lose 40 pounds. As a vegan myself, finding a trainer that also is a vegan is very helpful. She was very helpful with workouts that focus not just on weight loss but also strength training and other important aspects in health. She was also helpful in creating food plans for me to follow. I still keep in touch with her on Facebook. I would highly recommend her over other trainers."
-Cheyenne W., Mesa Group Personal Training; Completed Small Group Training for Weight Loss from Jan 2015 – May 2015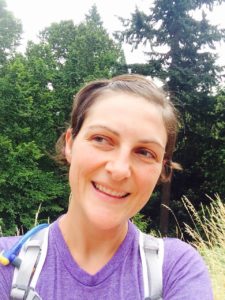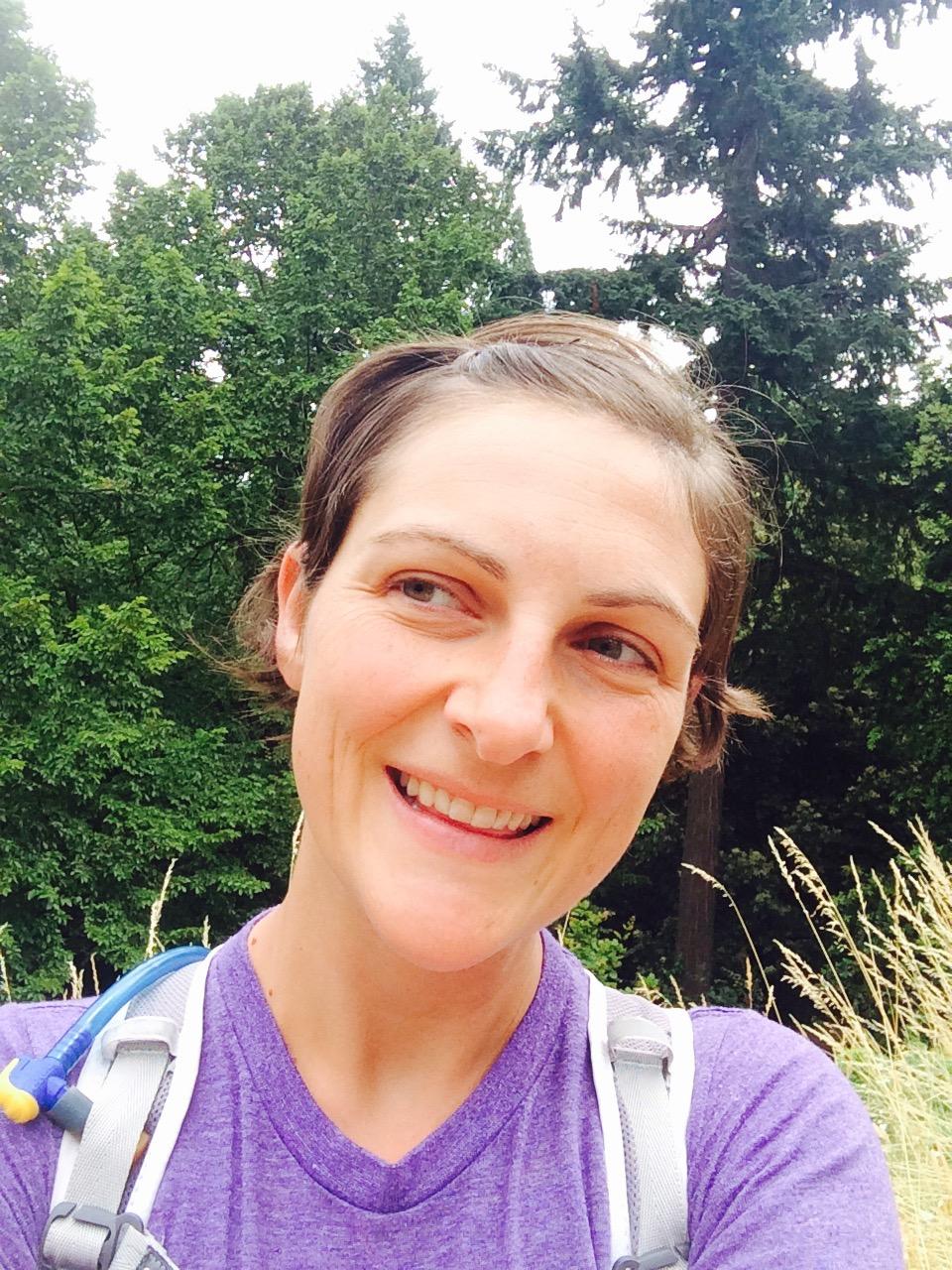 "Kelly of Kelly Athletics has been my Personal Trainer for over a year. I have done 1 on 1 training, group training and nutrition coaching with Kelly, and am so grateful to her. When I started, I was just trying to get back into shape after having two babies. I couldn't even do one "real" push-up back then. Both my strength and endurance have greatly improved since then, thanks to Kelly's carefully planned and individualized workouts. I can now do over 20 "real" push-ups, have completed 2 half marathons in the past year, and lost over 12 inches. Small Group Training sessions are fun and always different. I actually look forward to working out with Kelly. I feel more fit and energetic than I have in years!"
-Tracy L., Ahwatukee Group Personal Training Client, Participated in Group Training for Running Performance from May 2015-Dec 2017
"I would recommend Kelly of Kelly Athletics to anyone looking for a female trainer. Kelly has been helping me on my road to a healthier lifestyle for the past several months. She is a constant support and encouragement in this journey. My strength and endurance have vastly improved. I feel as though I have never done the same exercise twice, Kelly makes each session new and interesting. She is also great at customizing the session to fit your individual needs such as past injuries or medical conditions. I'm so glad to have Kelly as a Personal Trainer. You won't regret scheduling sessions with her!" -Jaclyn O., East Mesa Group Training client for Pregnancy Health and Post-Natal Fitness Oct 2014-Feb 2017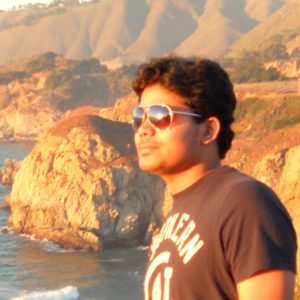 "I loved the way losing my weight around 12-15 pounds in initial 3 months of my training with Kelly (the rock star). i felt very fresh and active all week by working out just 1 hour and 30 minutes a week. i.e, 30 minutes a day and three times in a week. i never expected this results with so minimum time effort, i was always breaking my workout schedule before joining with Kelly. it was so fun to do workout with her, which made me not to break my workout schedule anymore. Try to schedule a single workout session with Kelly, you will write a better review than me!"
-Shiva M., Tempe Boot Camp client, Completed Insanity Group Classes and Semi-Private Training, Nov 2013-Dec 2014 and Jun-Sept 2016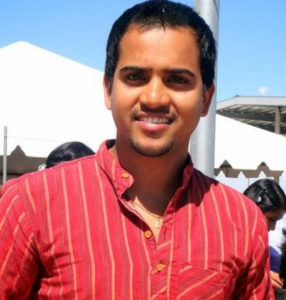 "After my first 8 weeks of Group Training in Tempe (with Kelly as my Insanity Instructor), I lost 6lbs and started feeling better and more energy than before. I was not overweight to begin with – I just hadn't been taking part in regular exercise. I could see more defined abdominal muscles and arm muscles that I ever had in my life. We've been doing Group Training 3-4 times a week (about 1/2 hour). Kelly is truly phenomenal. She is passionate about helping people. She is teaching me how to eat properly and make better food choices by providing me meal plans. She became my role model after reading her weight loss story. I am thankful and excited to have Kelly to work with! I really enjoy my workouts, I strongly recommend Kelly for any kind of Personal Training."
-Suresh P., Tempe Boot Camp Client, Completed Insanity Certified Group Classes & Semi-Private Training in Oct 2013 – Dec 2014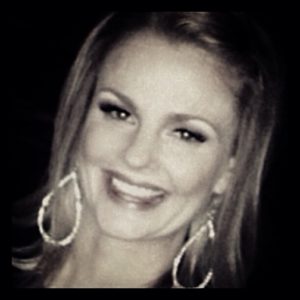 "Like many moms, having children changed my life in every way. Also like many moms the changes to my body have been pretty negatively significant. Since my children were born I have worked hard to learn as much as I could, through trial and error, about proper nutrition and exercise. When I found Kelly Athletics I was relatively healthy and I felt like I had been maintaining a reasonable weight. My goal was simply to maintain my current size and health. Imagine my SHOCK when just 4 weeks after starting her group class I was down 9lbs and an entire dress size. I didn't even know I had 9lbs to lose! Even more satisfying was my new found muscle definition. Who would have thought that I have triceps and wait…whose abs are those!?! Every mom knows that time is a precious commodity and that spending it away from your family is always a challenge. You deserve a healthy family. So remember that as the mom (Dads too) that includes You! Kelly's classes are conveniently available, reasonable in length and worth every minute. I can't rave enough about the quick slimming and strengthening results of Kelly's classes. Give it a try. You will not be bored, you will not be disappointed and you will not miss those love handles you once thought were a reality of parenthood!"
-Noelle W., Old Town Scottsdale Personal Training Client, Completed Group Insanity Classes in Sept 2013 – Feb 2014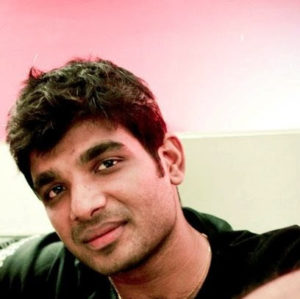 "After I moved to Tempe Arizona, I gained a few extra pounds and it's really difficult to come back to normal. A few of my friends suggested Kelly's Group Fitness class. I joined the workout with my friends Mid April and continuing till present. The workout style is very simple but at the same time very effective too. The workouts are planned in such a way that it focuses on all parts of your body (total body). That helped me to reduce extra weight at the same time increase stamina and muscle strength. I strongly recommend Kelly's training sessions for losing extra pounds."
-Vasudevan, Tempe Small Group Training client, Completed Insanity Certified Classes & Semi-Private Group Training in April 2014- Oct 2014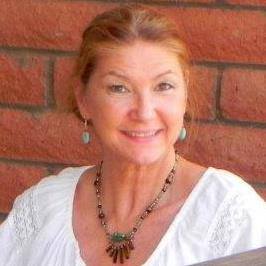 "When a person reaches age 50, they think they can't work out anymore. I thought that, but then I was challenged to take Kelly's Group Fitness Class, just because… So, I did, thinking it would be a complete disaster for this old body, or, at best, comic relief for the young ones. Well, imagine my surprise to find that Kelly helped me to modify the moves that all the 20-somethings were doing, and, at age 56, I kept up! GO ME! The class was so fun and I actually came away with MORE energy than I went in with. I was so thrilled to keep up with those young gals, showing them that 50+ is just a number. A herniated disc in my low back has prevented me from being able to stand up from the floor without grabbing ahold of something. After a few 1-on-1 sessions, I have finally built up the leg strength to stand up WITHOUT assistance. Thank you, Kelly, for helping me to believe I CAN. Just such FUN!"
-Sylvana G., Chandler Group Personal Training client, Completed Insanity Certified classes in Oct 2013-April 2014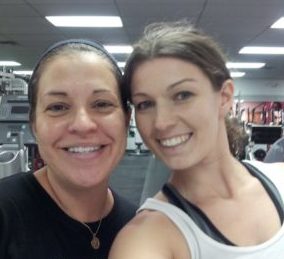 "I have had wonderful results working one-on-one with Kelly as my Personal Trainer so I decided I would give the group classes a try. I immediately loved it! It is not just a great full body workout but it is also super fun. Kelly keeps everyone motivated and gives an alternative option to each exercise. For instance, I have back and knee problems so every single exercise she showed the safer version for me. I even got my husband involved and he loves it too!"
-Patty R., Gilbert AZ Group Personal Trainer client, Completed Insanity Certified Classes in Sept 2013
Need a Small Group Training class to get you awesome results too? Call Kelly, top Personal Trainer in Tempe and Online to help you to become our next success story.
Boot Camp Mesa | Boot Camp Tempe | Fitness Boot Camp Chandler | Scottsdale Boot Camp Workouts | Group Workouts Phoenix | Group Workout Paradise Valley | 24 Hour Fitness | LA Fitness | LifeTime Fitness | Phoenix Arizona Trainers