14-Day Vegan Challenge and 28-Day Fitness Challenge Reviews
Real Reviews from Real Customers.  Our challengers love this program so much, they sign up for the next month and the next! Read our vegan & fitness challenge reviews: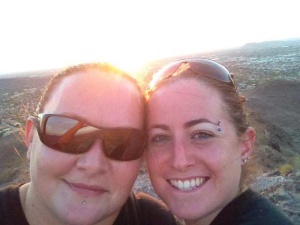 "Having been a meat eater my whole life, I joined the 14 Day Vegan Challenge in order to find a better dietary balance for my body, re-energize, and relearn what my body needs versus what it wants. My other half also joined this challenge to improve her own health and to battle newly developed high blood pressure. We have both eaten dairy, meat and everything else almost straight out of the womb! I even owned and operated my own restaurant starring cheesesteaks and wings! How different this challenge would be! It's a good thing that I love to cook and try new things.
So on this challenge, I wasn't sure how well I was going to do, but I was open minded and ready to learn a lot. The meal plan that was given to us gave me exactly the simple foundation I needed to cleanse my little taste buds with and was very well organized. It even came with a grocery list! No excuses there. The recipes were very delicious and made from common ingredients. I didn't have to take the red eye to the southern tips of Peru to dig for ancient magical berries. I feel as though I can take many of the recipes and make them more than one way so that boredom will never kick in. I can guarantee that I will use many of these recipes even after this challenge. I NEVER went hungry on this challenge! If anything, I sometimes wondered what I was suppose to do with all of the food I made. And having the online Facebook group was beneficial, as it made me accountable and helped track my progress.
After the 28 day challenge, I can say that I got everything out of the challenge that I was looking for and more. I don't feel bloated or tired after meals. I wake up sharp. My body craves good foods! Foods like fruits and vegetables. No more craving empty calories here! I don't plan my meals around meat. My body honestly really doesn't even miss it to tell you the truth! I have natural energy and don't need a turbo charged cup of coffee to keep me moving. And the bonus of it all you ask? I lost 5 pounds eating all the time, my partner lost 17lbs, she dropped her BP 20 points, and we added on more time to our lives to share with each. You just can't beat that! This is definitely a challenge that retrains our body to make better decisions. I will definitely continue on my food journey using many things that I have learned during this challenge and will genuinely be driven closer to a wholly plant based diet!" – Online Vegan Recipe Plans, from Phoenix AZ
"I have wanting to go vegan for quite some time. I learned about Kelly's "28-day Vegan Challenge" and really just did it for the recipes (she includes those) so that I could get some recipes under my belt and make my vegan aspirations more of a vegan lifestyle. After speaking with her, I ended up participating in the challenge because I realized it will help me actually DO this rather than simply file recipes away like I do with all my recipe books. Glad I did and I'm about to embark onto the next 28-day vegan challenge so that I can continue on this path and make my vegan lifestyle an actual solid habit. I have to say… 1. I have learned SO much, FINALLY, because of this challenge. 2. I can tell that my muscles are more defined now. 3. I have more energy. 4. I am a better version of myself than what I was before this challenge. 5. The recipes are EASY!!! Really! 6. Who better to learn from than a Vegan nutritionist and physical trainer! I mean REALLY. Thanks Kelly!!" – Online Plant-Based Nutrition Plans, from San Francisco CA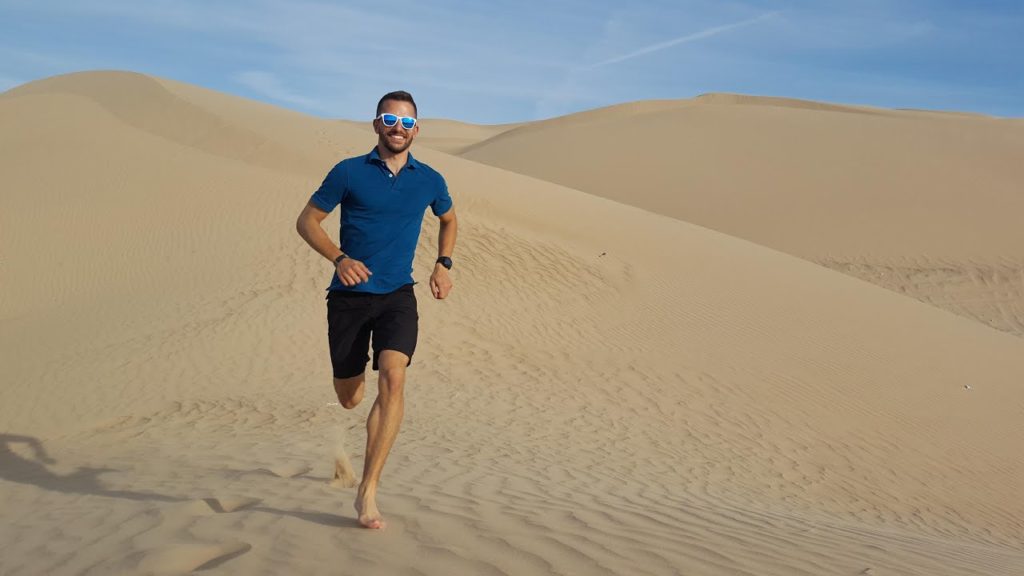 Jason Farmer, Feb-Aug 2016 Vegan Challenges
"Kelly is a beast of a human being and she's ready, willing and able to bring you up to her status if you follow her guidance. I started the
vegan
challenge
as someone who ate decently healthy and worked out at least 3 or 4 days a week. Doing this
challenge
opened my eyes to all the different recipes I had been missing out on and encouraged me to workout more consistently. I found my barbell squat, deadlift and bench press numbers breaking a key metric – I can now successfully do working reps of at least 175lbs in each of those exercises and my 5k time is about to break
17:00
for the first time since high school. I'm also confident to sign up for increasingly longer races such as 50kilometer and 50mile ultramarathons under Kelly's guidance. I will do future
challenges
just to stay on track and help others! One thing I really liked about this
challenge
was having other people keeping me accountable and encouraging me to try new things. For example, I honestly had no idea that there were so many substitutes we could use for a complete
vegan
meal plan! I found myself actively tracking my calories and gaining muscle from actually tracking my input and output under Kelly's guidance. I went from barely able to keep muscle mass on at 165lbs to a sturdy and strong 172 pounds all within the span of one month! All in all, I'd recommend Kelly and her programs to friends, family, and fellow athletes. I'm definitely becoming a beast!"
-Online Vegan Nutrition Coaching, from Tempe AZ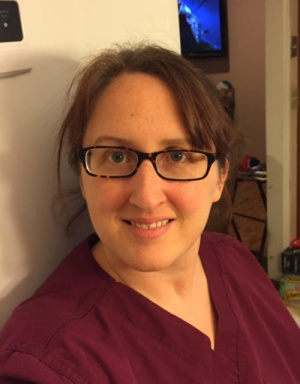 "I joined Kelly's first vegan challenge in January 2016 because I wanted to commit to eating a healthy plant based diet and lose some weight in the process hopefully. I had never gone fully vegan before but had often flirted with the idea or eaten a mostly plant based diet off and on. I enjoyed the experience, Kelly was helpful with tips on the food. And the meals were delicious too! The challenge helped me stay motivated to work out and follow a meal plan, and it was nice to have people to compete with, doing the same thing with me. I joined more of her vegan challenges and even did her first 28-day fitness challenge! Oh, and I lost 9.6 pounds doing the first month of vegan challenges!! So if you're thinking about doing something like this, it was a great experience." – Online Plant-Based Recipes and Fitness Plans, South Carolina
"This challenge was a fun and creative way to introduce people to the joys of a plant-based diet. I think many people are intimidated by the idea of 'going Vegan' and a step by step daily planner demystifies the process and makes it easy to achieve. I lost 4 pounds over the month–probably could have lost more but I fell in love with almond butter :). Kelly is a great coach–equal parts "carrot and stick" to motivate her clients into persevering and recording our progress as we went along." – Online Vegan Recipe Plans, from Portland Oregon
"For the last year or so I'd been toying with the idea of transitioning to a plant based diet. I was skeptical because I knew I really didn't know how to balance out such a diet very well, my first week of trying to be vegan consisted mostly of chips and salsa and vegan cookies! But I decided I want to make 2016 be my year of really giving it a serious effort! I did the vegan challenge and ended up trying a lot of things I never would have, some things I thought I didn't like but actually had just been preparing wrong, and some recipes I had always wanted to try but always thought would be too much effort. I've never worked so much prepping food but I feel so accomplished now at the end of it! Looking back on the last 28 days, I'm 7lbs lighter, much more energized, the gym is one of my favorite places and I have an arsenal of recipes for the future! I can't wait till the next challenge!" –Online Vegan Nutrition Coaching, from Nashville Tennessee
"I just wanted to say how much I enjoyed doing the vegan challenges! Not once during the vegan challenge did I feel like it was at all a challenge! The menu that Kelly created was fun and satisfying and a great support group to boot! I am learning to cook low fat vegan food which is great because I used way too much oil for the past year and have not lost any weight and since doing this challenge I lost a total of 8lbs in the first 28 days by learning to cook differently! I also had a great source of people to go and ask questions to about different products to try and different ways to make the meals. I had a lot of fun with both the 28-day fitness challenge and vegan challenges. I am extremely excited for the next challenge!" -Online Vegan Nutrition Plans from Aberdeen, Washington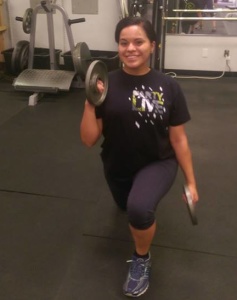 Jaden Harvier, 2016 vegan challenge
"I enjoyed participating in the
Vegan
Challenge
. I feel so much better about myself. Before starting the
challenge
, I had horrible eating habits with little knowledge of how to begin eating healthier. I was really skeptical about joining due to my inexperience preparing my own meals. I'm proud to say that through the simple and delicious recipes Kelly provided, I know I am fully capable of making healthier eating habits. I would recommend this to anyone seeking encouragement or ideas of how to become a healthier version of themselves. Can't wait for the next
challenge
!"
-Vegan Recipe Plans, from Scottsdale Arizona
"The fitness challenge and vegan challenge was awesome and I enjoyed the workouts. Really enjoyed meeting new people and seeing how they made the recipes. Menus were easy to follow and being vegan already gave me new ideas on food options fresh. I lost around 5 lbs and felt more positive. The
challenge
also helped me get meals ready for the next day so I wasn't running around in the morning before work. The meal plan for this month was fun and liked the recipes. Competing for the grand prize and the interaction with others makes it entertaining. Thank you so glad I have the
challenge
a try. "
-14 Day Vegan Challenge and 28 Day Fitness Challenge, from Mesa Arizona
"As longtime vegetarians, it was pretty easy to make the switch to vegan for the challenge. It was fun to follow the same plan with other people and having the online group helped us stay on track. We learned a few new recipes that we will definitely keep making like the falafel wraps, the tempeh sandwiches and the cookie dough balls–all very tasty! It was easy to follow the plan and the ingredients were all readily available." – Online Vegan Challenge from Denver Colorado