Kelly Gibson | My Extreme Weight Loss Story
Owner at Kelly Athletics LLC
From Childhood to Career
When I was a little girl, I would spend most of my free time outdoors, from sledding down the winter hills in our snowy backyard to running through the sprinklers in the summer.  I (Kelly Gibson) grew up in the 4 seasons of the northwest and my favorite childhood memories include playing youth softball and attending basketball camps, then achieving all-star rankings and awards for my athleticism.  I dreamed of becoming a professional athlete and I continued my joys of playing softball from childhood into middle school then high school into college.  I put my heart into basketball, cross country running, snowboarding, softball, and anything else that got me moving!  There is no doubt that playing sports had a positive impact on my physical well-being as a kid and teen. Then something shifted…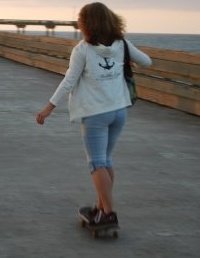 Once I reached adulthood and team sports became my pasttime, I started to struggle with my weight. In 2005, I turned 18 and started taking on unhealthy habits. I gained 25 pounds, and couldn't keep it off. I tried restrictive diets, which led me to binging and then yo-yo dieting, and ultimately a viscious cycle that weakened my metabolism and destroyed my health.  My weight would go up and down every couple months, and I couldn't stay consistent.  I played college softball a few months of the year and gained weight in the off seasons. I ended my career as a collegiate athlete in 2007 to pursue an engineering degree. Stress made it even more difficult to exercise and eat healthy.  In 2010, I graduated from Penn State University in Biological Engineering, and moved to Arizona for a change of scenery.  It wasn't until I met my husband and was expecting our first son that I started to get very concerned about my health.  I chose to pursue a new career and wasn't sure what I wanted to do yet, but I wanted to be a stay at home mom for my son's first year.  I was 35 pounds overweight at the beginning of my pregnancy, and gained 25 pounds by the 5th month of pregnancy. I decided enough was enough so I spent my time learning about nutrition. Kelly Gibson is the new name of vegan nutrition in Tempe AZ.
I always dreamed of finding a cure for human disease, which is why I studied biology in college.  Little did I know, diet and exercise are the leading cause of most chronic diseases in the United States!  After doing some research, I quickly transitioned to a plant-based (vegan) diet and signed up for the NASM Personal Trainer Certification in hopes of losing weight in a healthy way. Once my son Vincent was born, it became a priority for me to stick to a workout program to get rid of my excess baby weight.  I lost weight very quickly with my newfound knowledge of diet & nutrition, and that led me to the decision of becoming a Personal Trainer & Nutrition Coach! I wanted to teach others how to do the same.  Had I known the things I know now (back in college), I would have been in the fitness industry years ago!  But, it's never too late to make positive change.  I am so excited about my career because I love what I do and I truly care about helping others look and feel their absolute best. By: Kelly Gibson
My Weight Loss Story – How I lost 75 Pounds
Gaining Pregnancy Weight is Just no Fun!
I had gained over 50 pounds during my first pregnancy in 2011. By that point, I was ready to commit to my health and get the body I always wanted. transitioned to eating a plant based diet for weight loss after I took several months to study nutrition on my own.  It became apparent that the most successful weight loss diets require eating less meat, less dairy products, and less cholesterol. Dietary cholesterol is only present in animal-based foods, and I wasn't interested in having any foods in my diet that could hold me back from my goal. Everything I read would suggest we increase whole grains, fruits, and vegetables. I wanted to focus on eating the highest quality foods for weight loss, and avoid the lower quality foods for weight gain.  At this point, it was pretty clear to me what I needed to do to get fit and healthy – go vegan!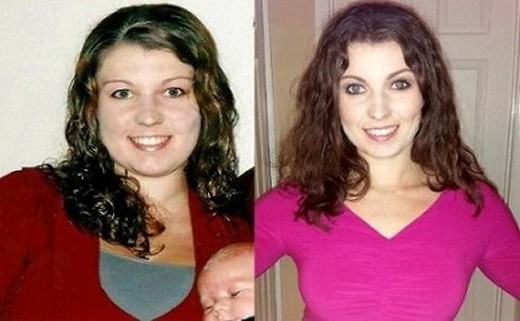 Like many of you, I got tired of the misinformation shared on the internet, the calorie restriction diets, and getting nutrition advice from bloggers and sales reps (especially those who have no credentials to make health claims.)  Health was also very important to me, as I wanted to stay healthy for my newborn son and didn't want to rely on supplements or diet pills. I learned about plant-based diets from a variety of reputable websites such as www.pcrm.org, www.nutritionfacts.org, and from several nutrition books and videos. I watched "Forks over Knives" and "Food Inc", as well as video footage of how animals are raised for food. I watched several videos to learn how food is made in factories including the processing of meat, cheese, butter, and poultry.  After becoming educated, it was easy to transition to veganism as my new lifestyle of health, compassion, and fitness. A whole foods plant-based diet helped me lose weight and feel great! I've never been healthier.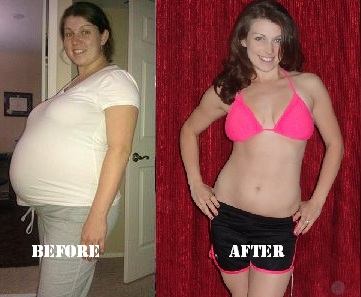 Starting in January 2012, I spent most of my free time learning new vegan recipes, reading food labels to find vegan products, and learning about fitness and nutrition. During this transition I lost 75 pounds in 10 months, opened a Fitness & Nutrition business in September 2012 called Kelly Athletics.  I was finally able to help other women and moms lose weight too! After a year of maintaining my weight loss, I experienced an amazing reward for the hard work I have put into my health & fitness journey. I became the featured cover model & weight loss story in Woman's World magazine! I was so excited to be the face of Woman's World for a whole week! Below you'll see the January 2014 weekly issue that I was in. I am so thrilled that I had the chance to share my story with millions of readers. Since staying active after college can be tough on us, I decided to work with young men & women who need help getting fit.  It is now my passion to incorporate sports training into my exercise programs to make working out more fun and enjoyable for athletes and non-athletes alike! Here's to feeling young for a lifetime! I am excited to help more people as a Phoenix Personal Trainer at Kelly Athletics. Call me at 480-270-4968 for more information, just ask for Kelly Gibson.
Contact Me for More Info:

Written by Kelly Gibson on September 2, 2012. Edited March 8th, 2017.
Vegan Personal Trainer in Chandler AZ