Vegan Health and Fitness Featured Story with Kelly Gibson
In May of 2015, I got in contact with the writers at  Vegan Health and Fitness magazine.  I was invited to share my weight loss story in their upcoming issue, not long after being a Womans World cover model in January 2014. I was thrilled they VHF mag was interested in sharing my story!  I wrote about my experience transitioning from an unhealthy college student to a healthy fit mom! Copies were sold at local Whole Foods or Sprouts Farmer's Market across Arizona and the US! Here is a copy of the article that was published in the July/Aug 2015 issue of Vegan Health and Fitness magazine: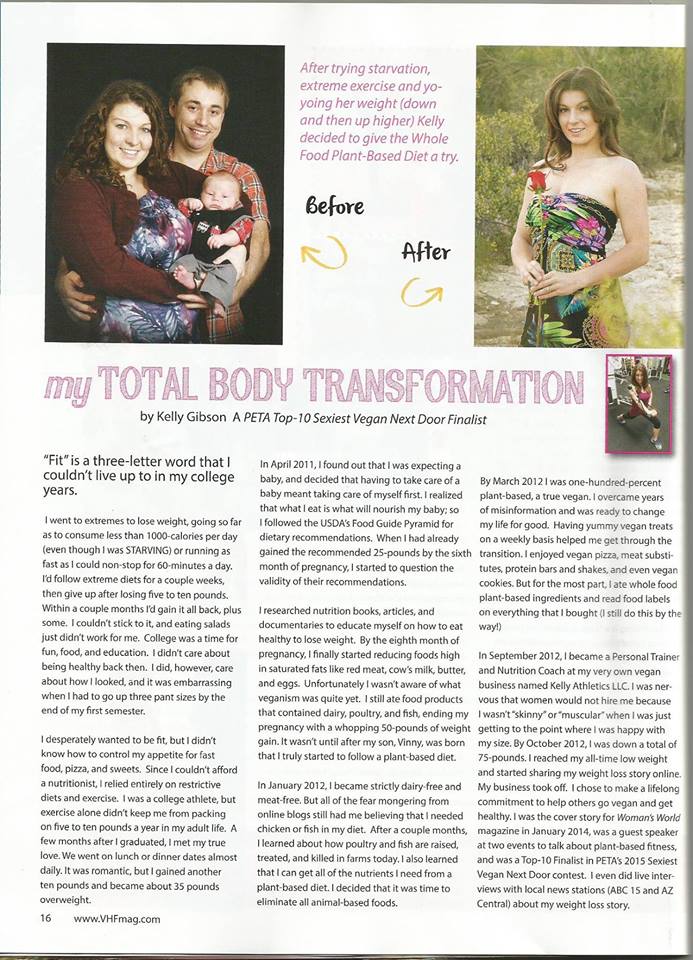 Here's a close-up of the photo I sent in, taken 2yrs after going vegan: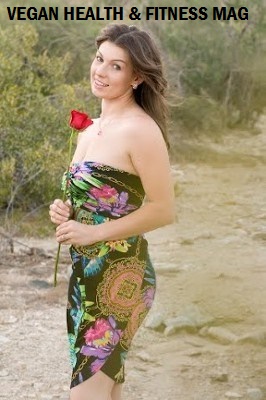 I had a phenomenal outreach to the vegan community and to those transitioning to vegan. I hope that you are inspired by my story!  If you want to go vegan or try to transition to vegan, and learn how to eat a healthy plant-based diet for good, try my vegan challenge. Also, be sure to read my Womans World Cover Story from January 2014.
Get a Copy of my Woman's World  Magazine Story:
Contact me about my Online Training or Online Coaching programs Here
Vegan Personal Trainer in Tempe Arizona | Certified Nutrition Coach | Corrective Exercise Specialist