Description
Customized 14-Day Plant Based Menu
A Customized Plant Based Menu with 24 Meal Ideas & 2 Grocery Lists 
Here is What you Get with the Customized Plant Based Menus
Your Plant Based Menu begin with a detailed survey. After filling it out, I create a menu based on ingredients you like. Then, you can use the menu to prepare recipes with your own flavoring, but avoid foods you are allergic to or can't eat for medical reasons.

Receive 2 Weeks of Menus & 2 weekly grocery lists for buying a customized plant based menu!

Eat the foods that helped me lose 75 POUNDS and land on the cover of Woman's World Magazine in 2013, appear in Vegan Health & Fitness magazine in 2015, and become a finalist in PETA's Sexiest Vegan Contest 2015. You can be a success story, too!
These customized plant-based menus can easily include Gluten-Free options for 100% of the meals or allergy-free food substitutions upon request. Stay on track by following a simple menu with meal ideas that follow!
Learn how to plan ahead, follow a grocery list, and prepare your meals in advance!
Admin and Plant-Based Nutrition Coach (Kelly Gibson) will make these meal ideas JUST FOR YOU!
Purchase 14 days of meal ideas today! This service complements my Nutrition Coaching programs. If you sign up for coaching or check-ins, you can have access to a Certified Nutrition Coach via email or phone who can give you plant-based tips, keep you accountable, and motivate you!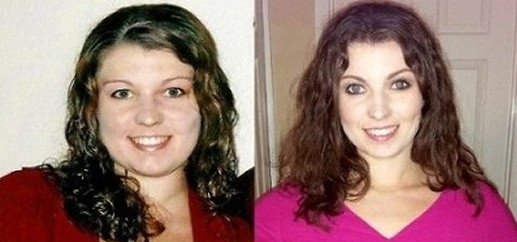 Try 12 unique vegan meal ideas per week for 14 days, with 24 total unique meals. You get the opportunity to repeat each meal twice to practice your recipes and/or make use of leftovers.  Learning how to eat plant-based can require patience, time, and practice! That is why I have you follow the meal ideas twice or double up for meal prep!
On Sunday, you get to Create Your Own four vegan meals!  This is how you can get creative with your leftovers from the week.
If you are short on time or ingredients, you can still eat a plant-based meal that isn't on the menu. It's up to you how strict you want to be. Email me to ask for tips to help you follow your nutrition plan.
Plant Based Menus will be 14 days long and help you get started on the right track! 
*Disclaimer: This 2-week program is not to be taken as medical advice or a strict meal plan. Seek medical advice from a licensed physician prior to starting any new diet or exercise program. Customers must complete a waiver prior to receiving the menu. Any medical conditions or food allergies must be submitted on the waiver form in order to receive a food substitution list.  Start date may be delayed if there is less than 10 participants signed up. No refunds allowed after electronically signing the waiver form.
Have questions or need me to recommend a plan for you?  Contact me for a free consultation here.
New! Updated menu options and rates as of 10/22/17