How to Make a Delicious Gluten Free 
Vegan Pizza
Learn how to make a gluten free vegan pizza! In this video, a gluten free vegan trainer who coaches clients online to eat gluten free vegan will walk you through how to make a pizza with just the basics.  You don't need any baking experience to be able to follow along and try the recipe that I am showing you. Although I am using alot of ingredients to make the dough, it's quite a simple process actually. I encourage you to give it a try, you won't regret it!
This is truly a delicious gluten free vegan pizza with wonderful flavors. If you aren't too keen on all the added effort of making the dough, feel free to just skip ahead to the sauce and toppings... anyone with a few minutes on their hands and an appetite can make this delicious pizza with ready-made-crust.  Enjoy!
What you'll need:
Preheated oven at 450F
food processor
spatula
measuring spoons & cups
one medium sized bowl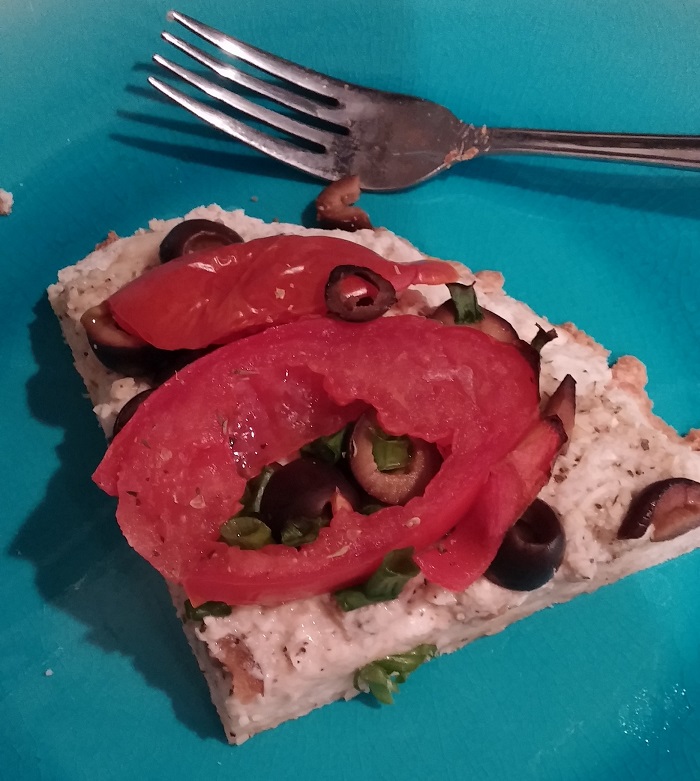 Ingredients:
Gluten Free Pizza Dough:
Glutino Pizza Crust Mix
1/6th cup olive oil
2Tbsp ground flaxseed + 6TBSP water
1/2 tbsp maple syrup
1/8 tsp himalayan salt
1/8 tsp black pepper

Cashew Garlic Sauce:
1/2 cup soaked cashews
1/2 TBSP fresh garlic
1/4 cup plain almond milk
1Tbsp oregano
1/4 tsp sage
1/4 tsp basil
Toppings:
1/2 can black olives
1 medium tomato
3 green onions
Instructions: Bake for 10-12 minutes or until crust is firm.... Now you have a Spectacular Gluten Free Vegan Pizza !
Video by Kelly Gibson | Gluten Free Vegan Trainer | Gluten Free Vegan Coach | Gluten Free Vegan Nutritionist
Contact me for More Info:
Vegan Nutrition Coach | Gluten Free Nutrition | Vegan Personal Trainer | Vegan Trainer | Gluten Free Diets | Gluten Free Vegan Trainer