Check out our top 3 Slimming Vegan Recipes:
Raw Broccoli Soup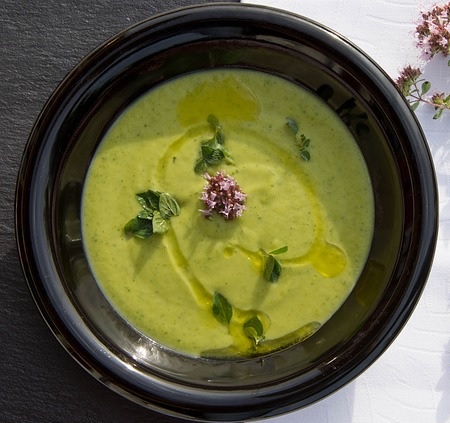 3-4 large broccoli florets
2-3 large cloves of garlic
1/2-3/4 cup of almonds
1/8-1/4 cup water
salt and pepper to taste
Instructions: In a vitamix or food processor, add the almonds with 1/8 cup water to make a "milk". Then add the garlic cloves and blend til completely smooth. Chop broccoli into smaller chunks so they will blend well in the vitamix. Add broccoli to almond milk mixture. Blend until completely smooth and creamy. Add water as needed to desired consistency. Add salt and pepper to taste. Enjoy!!
Mean Green Juice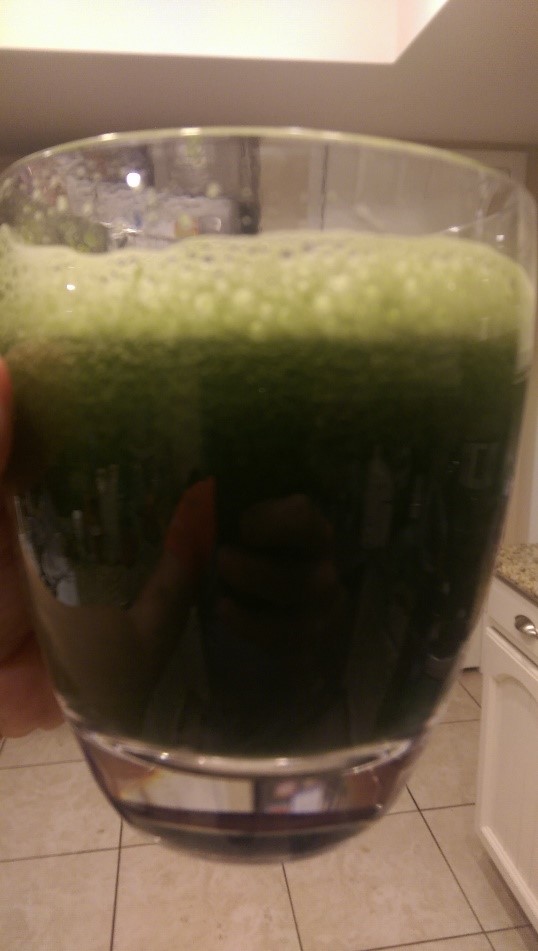 Mean Green Juice by Kelly Gibson
3 leaves organic swiss chard
1 cucumber or green apple
1/2 lemon (if using cucumber)
Instructions: Make sure you have a juice extractor! Step 1: Slice the cucumber in half so that it fits nicely into the juicer 🙂 You can fit the swiss chard in the juicer without slicing it at all, but you may want to break the leaves into smaller pieces first. Step 2: Place the swiss chard leaf in the juicer, with the red stem first. Then, juice the cucumber. If you are not a fan of cucumbers, try juicing a green apple instead! There's nothing like the fresh taste of green apple juice 😉 If this doesn't look beautiful and green, I don't know what does!   Step 3: Now squeeze 1/2 a lemon right into the foam atop the juice for a tart added flavor. (Skip the lemon if you are making apple juice).
Three-ingredient cocoa balls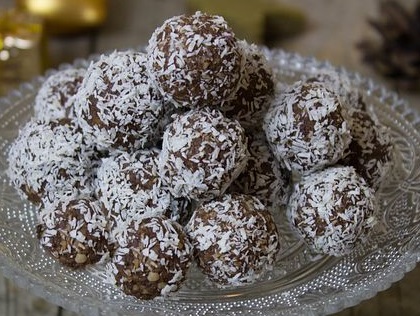 Next time you think about reaching for a chocolate bar, stop!  Make this simple protein and magnesium-rich snack instead!
2T cocoa powder
1/4 cup sunflower seeds
1/4 cup dried pitted dates
Instructions: Use a food processor to mix all of the ingredients together, then shape into cookie balls. Optional: Roll in coconut flakes for extra flavor. No baking required.
For more slimming vegan recipes, please visit my blog where you'll find nutrition and fitness tips. If you're thinking about trying my slimming vegan recipes plans, request more information here: